WHAT SHOULD WE DO  IN  NHA TRANG WINTER ?
December marks the end of rainy season, and also the beginning of the short winter in Nha Trang. This kind of weather is replaced by the dry season from January to August next year. It is one of the best destination for winter sun with many attractions.
Make a mud bath
In Nha Trang are the mineral and mud springs under the open sky. The most famous — Thap BA mud bath . Here you can not only take a therapeutic mud bath, but to try treatments using natural hot mineral water. Also to services of tourists — steam room, reflexology and relaxing massages — body, legs and head, swimming pool, waterfall, hydrotherapy, zaccuzi.
Despite the hot weather, relax in Thap Ba mud bath quite comfortable: go for a refreshing dip in a cool pool with mineral water or shower with hydro-massage and relax in the sun loungers in the blossomed garden.
Relax on the beach
One of the longest in Vietnam beaches is located in Nha Trang: its length is seven kilometers. Most of the hotels in town is located across the road from the beach. The entrance to the sea is gently sloping, so ideal for families with small children. However, it should be wary of jellyfish, only those who swim in great depth.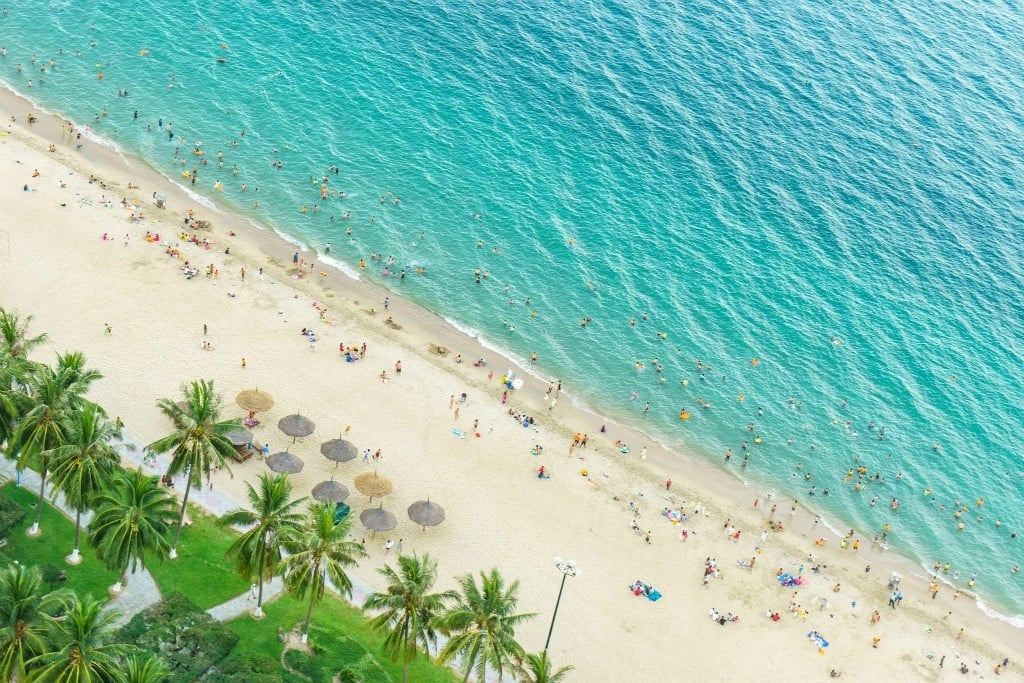 Riding the cable car and the amusement park

Over the Nha Trang Bay, one of the most beautiful in the country, to the island of hon tre stretches longest sea cableway on the planet — length of 3.3 thousand meters. The trip will be an unforgettable experience. Cableway was built in 2007. One way trip takes about 10 minutes.
On the island of hon tre is a huge hotel complex Vin Pearl, as well as amusement Park with an area of 200 thousand square meters. Interesting here will be to both adults and children: in the territory — dozens of rides, slot machines, an aquarium with marine life and a 4D cinema.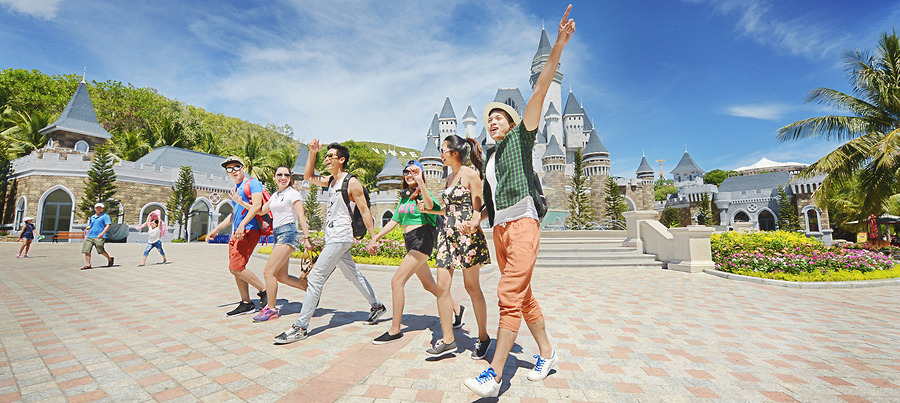 Try Vietnamese cuisine
Vietnamese cuisine is no mouth burning spices, no tear sharpness: try any dish without fear for your stomach. Main dish — soup Pho here and the meat and vegetables, and the noodles and the bean sprouts, and paludina herbs. The Vietnamese eat Pho for lunch and dinner, but often Breakfast: aroma of food, which is not to confuse, spreading at the resort early in the morning. In Nha Trang, as throughout Vietnam, a strong culture of street food. Don't forget to try the Vietnamese coffee — bitter, tart, with the flavor of Robusta